Strona główna »
Johan Sverdrup – our commitment
On June 8, 2021, the finished Johan Sverdrup module was transported to the barge at the Aker Solutions shipyard in Stord. At the beginning of July, the towing of the module to its destination will begin, and then it will be connected to the platform.
Thanks to the awareness and responsibility of all participants, the project ran as planned and, most importantly, without any accidents.
Thank you all for conscientious, high-quality work and attention to proper working environment!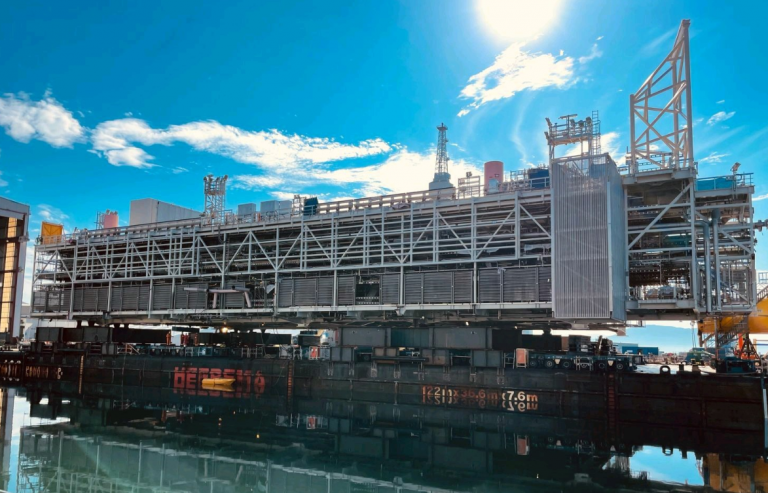 Opublikowano: 10 June 2021