Strona główna »
Ventor invests in life-saving equipment
In our ongoing commitment to safety and well-being, Ventor has recently acquired not one, but TWO Samaritian PAD 350P automatic defibrillators!
Devices are located in our company's office building in Dębica and in the workshop in Straszęcin.
These modern defibrillators are a significant addition to our workplace, ensuring that we are fully prepared to respond effectively in case of any emergency. Here's why this investment matters:
✅ Cutting-Edge Technology: The Samaritian PAD 350 P defibrillators are equipped with advanced technology that can analyze heart rhythms and provide clear, step-by-step instructions for defibrillation.
✅ User-Friendly Design: They are designed for ease of use, ensuring that anyone, regardless of their medical background, can operate them confidently in a critical situation.
✅ Swift Response: With these portable defibrillators on hand, we can minimize response times and provide immediate assistance when it's needed most.
✅ Safety First: Ventor Company is committed to the safety and well-being of our employees and visitors. This investment reflects our dedication to maintaining a secure environment.
Ventor team has undergone training to ensure they can use these defibrillators effectively, should the need arise.
Our devices are already on nationwide AED maps: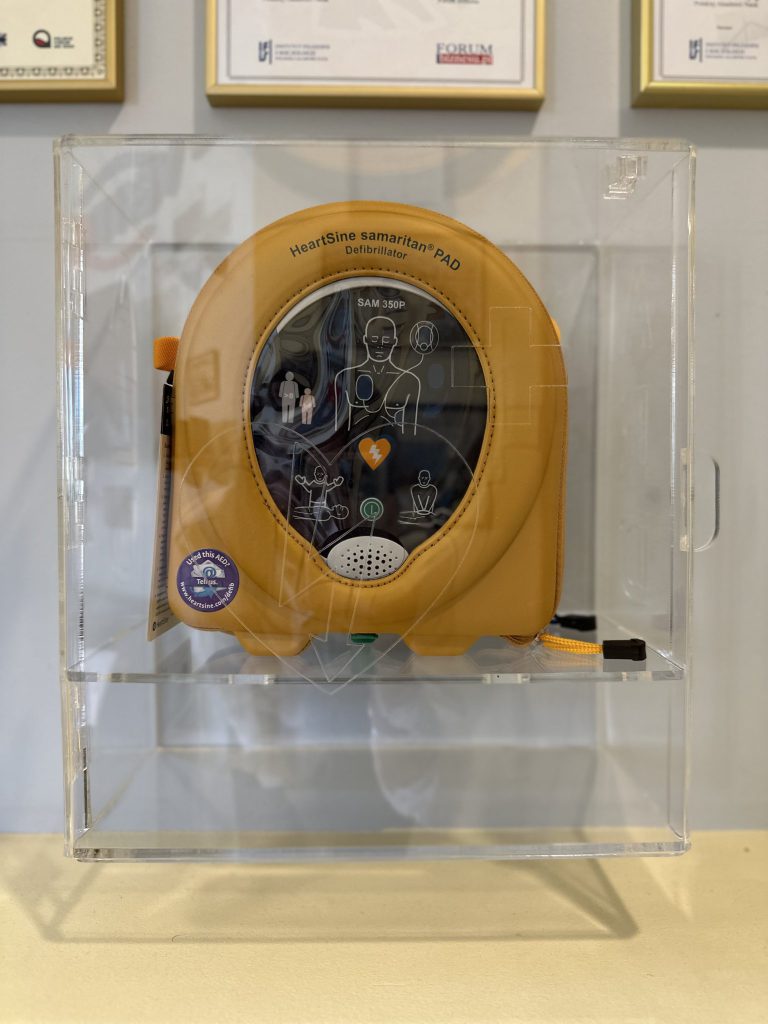 Opublikowano: 3 October 2023